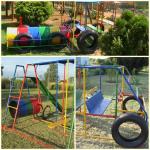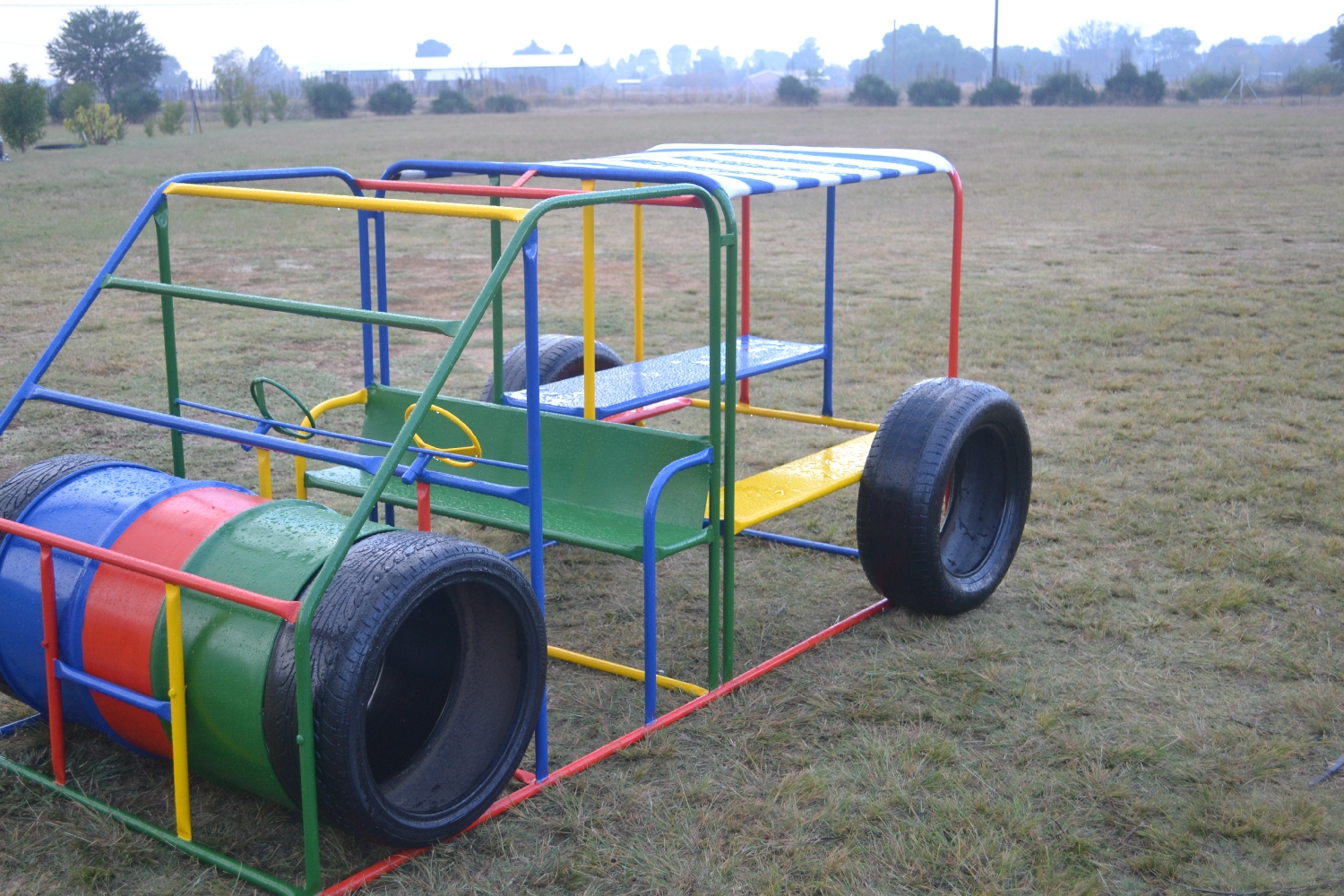 Jolly jungle gym manufactures outdoor equipment in various shapes and sizes all with different ideas and functions of play. Make belief is now converted into reality playtime. Pretending for children of young age are always something nice to pl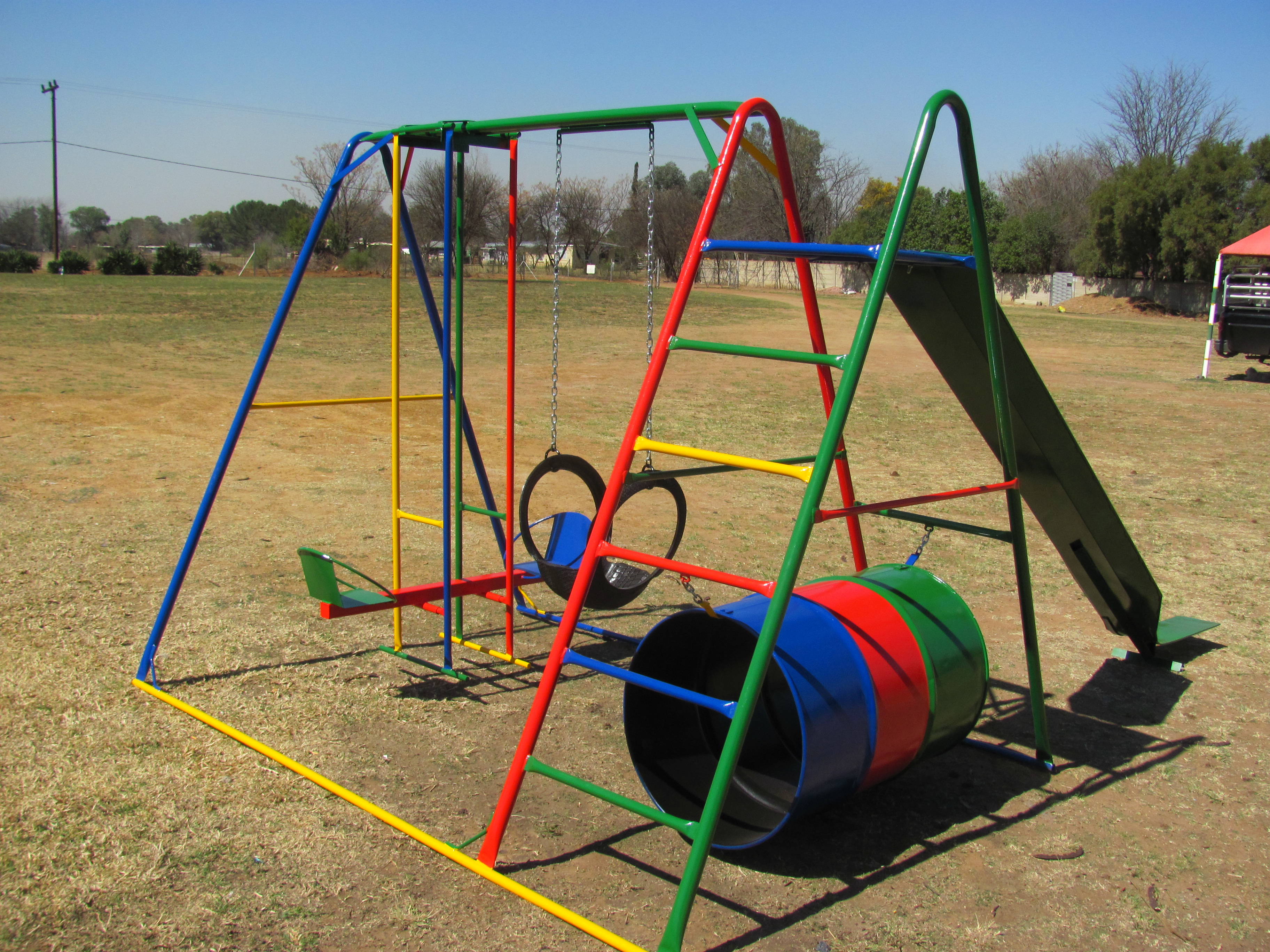 On this item we here at jolly jungle gym created something else than the normal swing or separate step an slide. Here we have combined them together and also added a crawling barrel. Children can swing three at a time while there is also the slide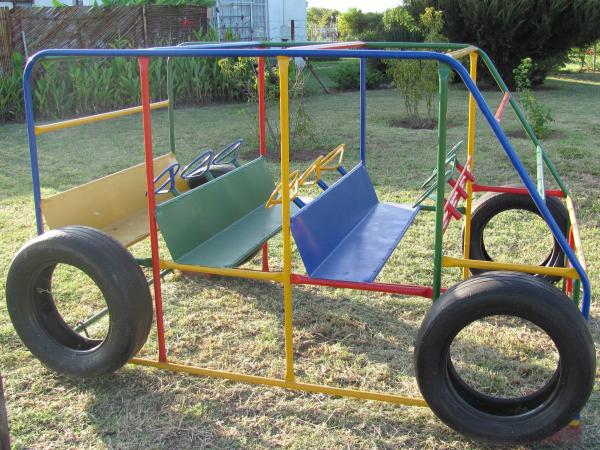 Children like to play imagine or to pretend that they are driving a car. Here it is not only about ones needs as nine children can now drive their own imaginary vehicle. Seated three children in a row with three rows it is time for lots of fun and pr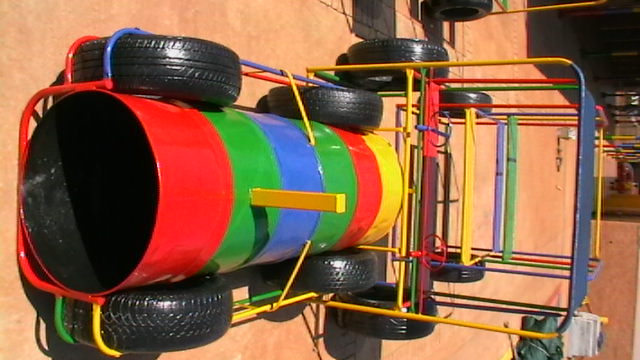 Most of us know the song hoe ry die trein, so why not getting children active in the play area while riding in the train singing along while driving all those nice children melodies about trains. While others drive others are just relaxing enjoying t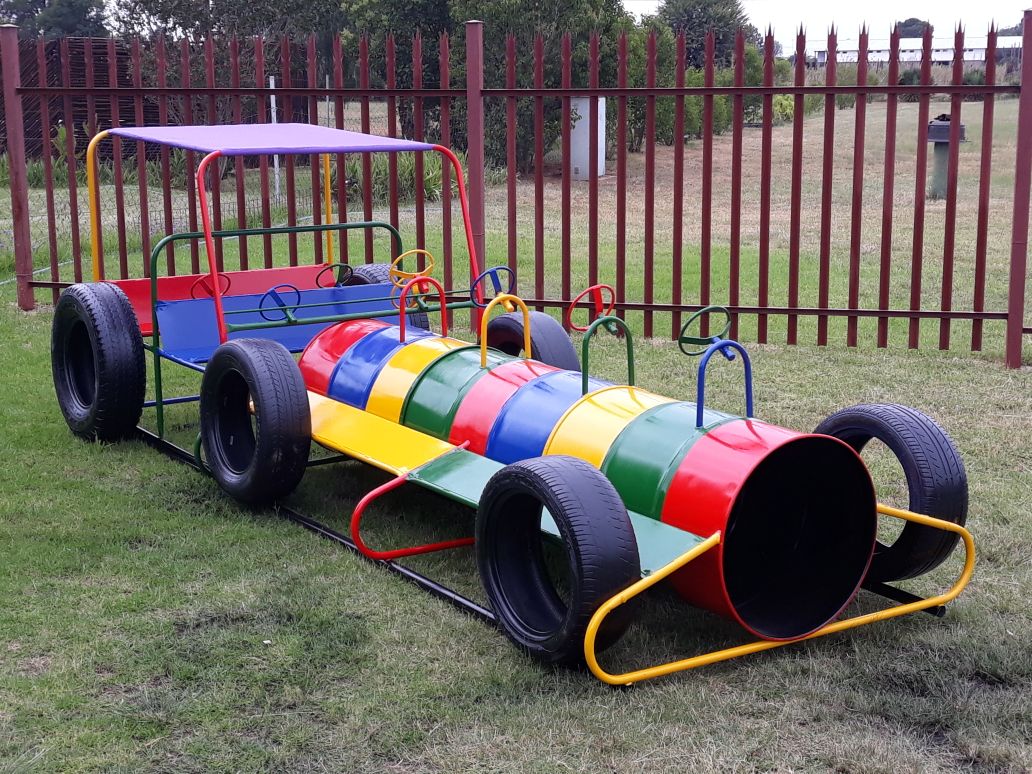 Here is a nice play item with crawling barrel underneath and steering wheels on top as well as a sit and play area. shaded seating area for more comfort against the sun.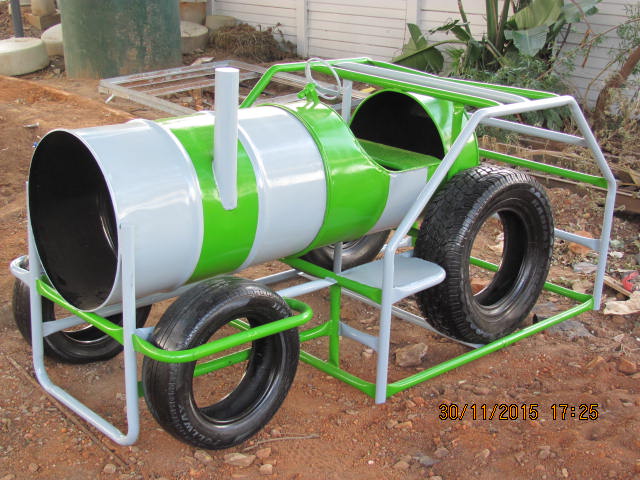 Climbing and crawling over and through tractor.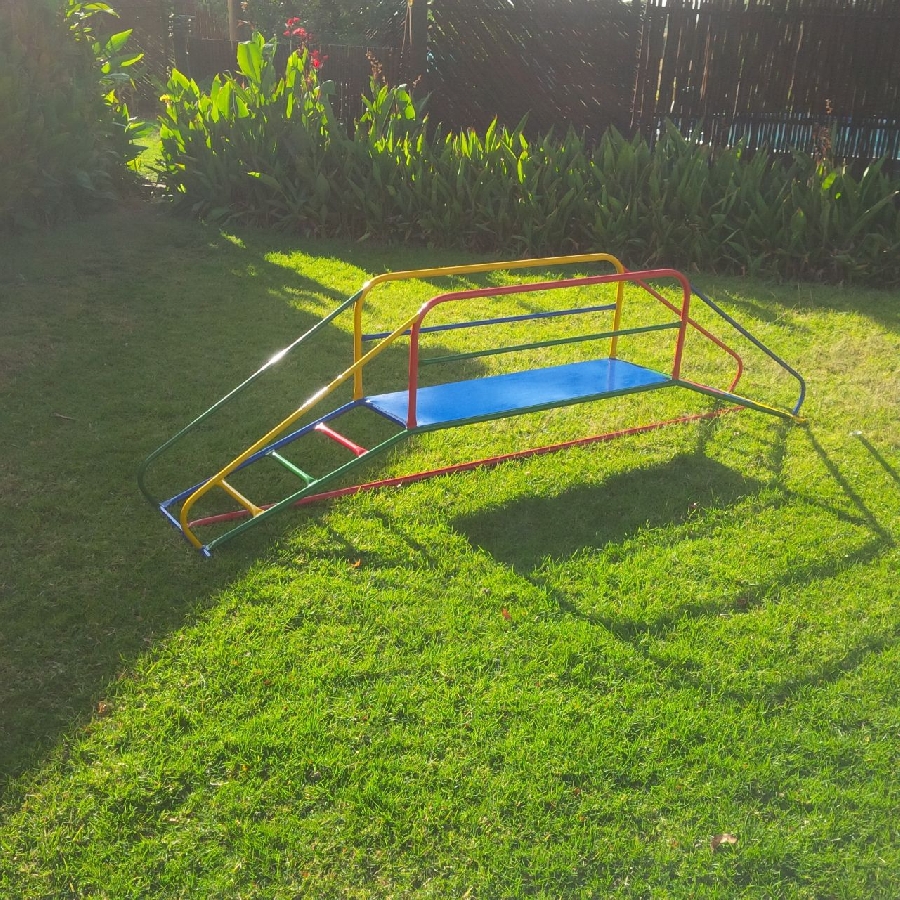 Little bridge for little ones.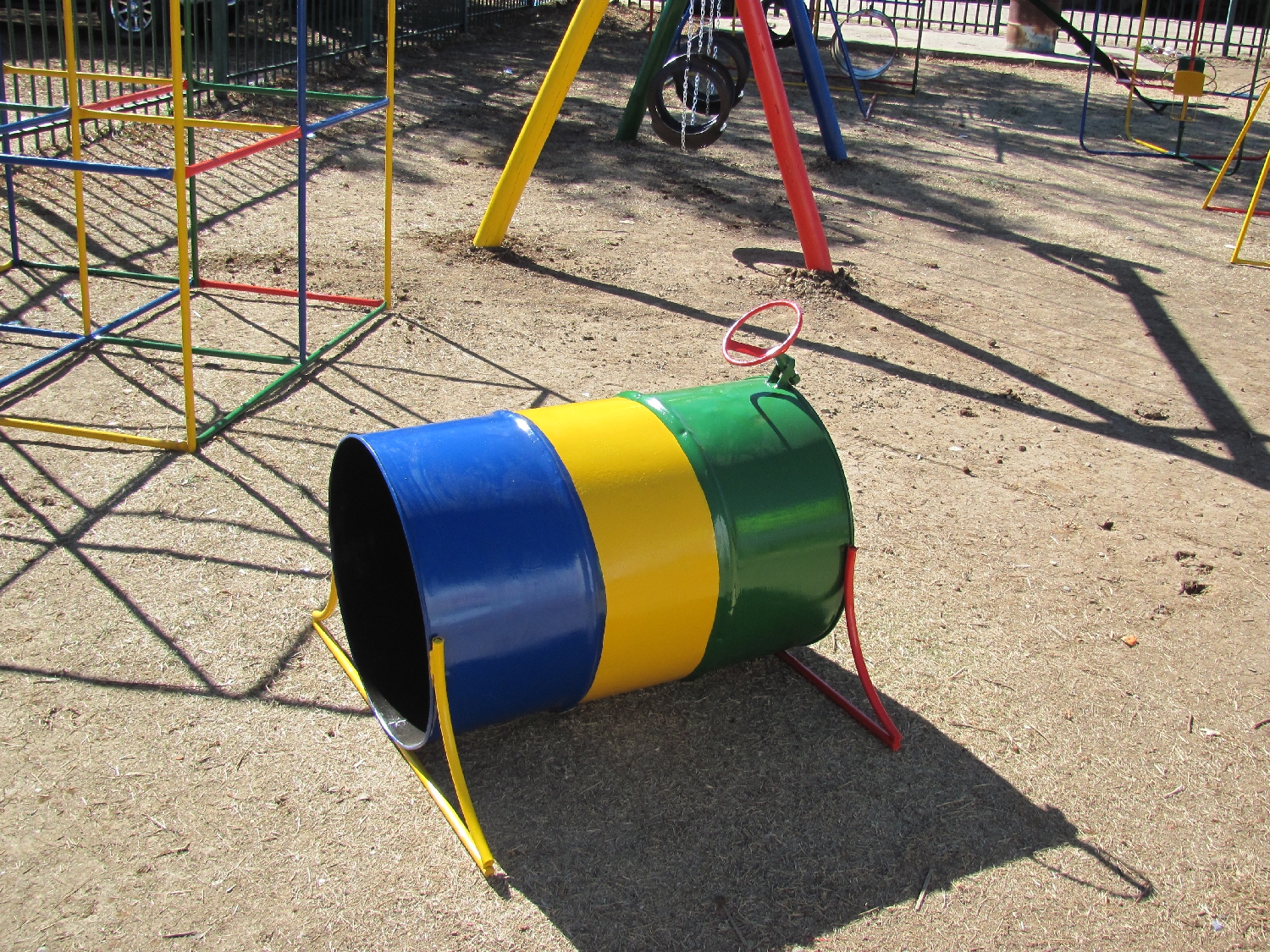 Drum and steering wheel

Climbing and crawling through this 3 drums together tunnel will give children lots of pleasure with the echo of their voices when playing by crawling and making noises in their own play tunnel.