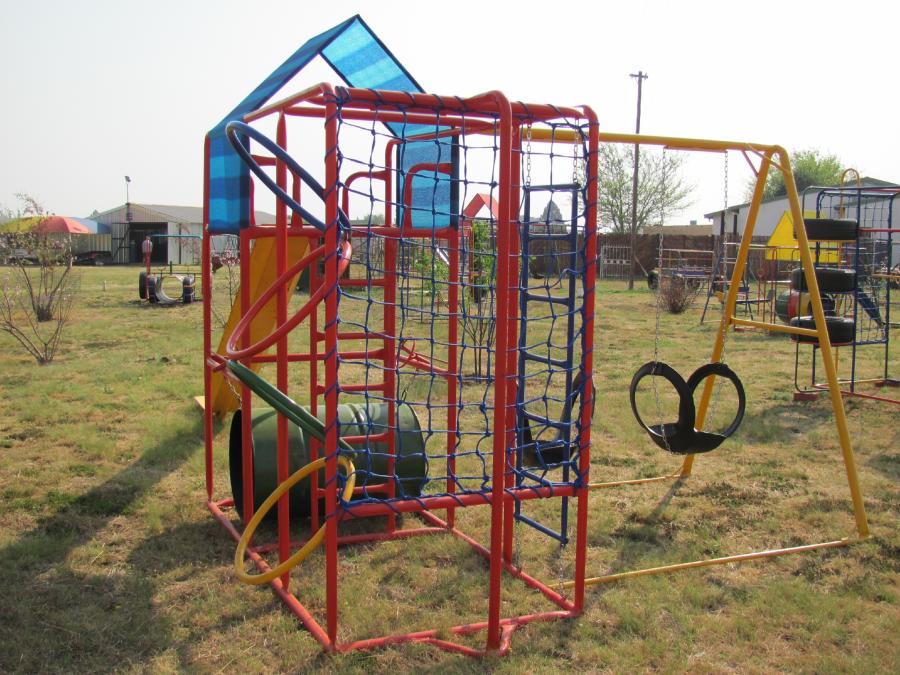 This gym is made with bigger diametre material to give a much heavier look and feel.This gym has 2 tyre swings with a shaded platform area, a steel slide, steel climbing wiggling ladder, 4 climbing rounded pipes. Priced at R6800,00.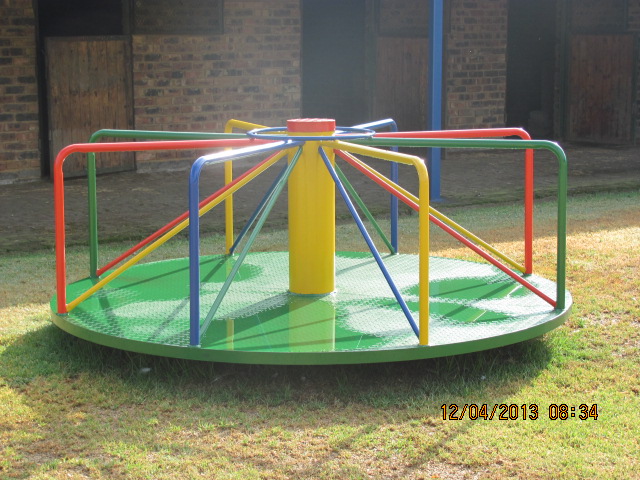 Don't we just all love the roundabouts that we played on in the municipal parks. We build them so that they still can be enjoyed. Great fun for some. Children nowadays love these a lot as there is such a few of them still around. Come on mum and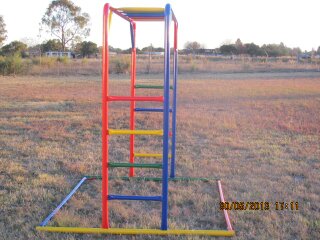 Climb, hang and swing all in one.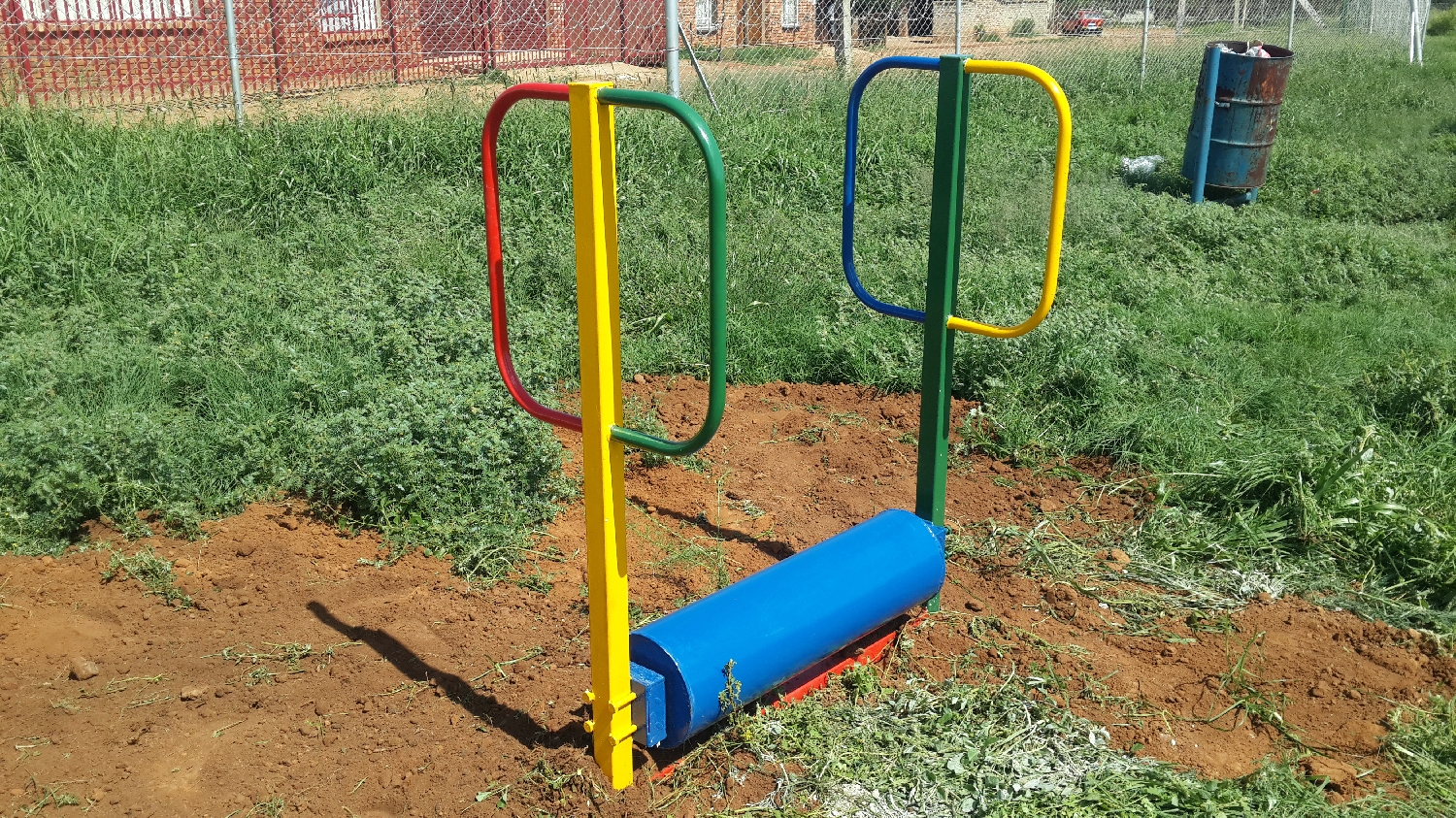 Get on and see how well you can balance yourself with using your feet and spin the barrel and staying on for as long as you can. Compete with your friends and enjoy all the almost down falls as well as the falls. Gives new meaning to balancing yourse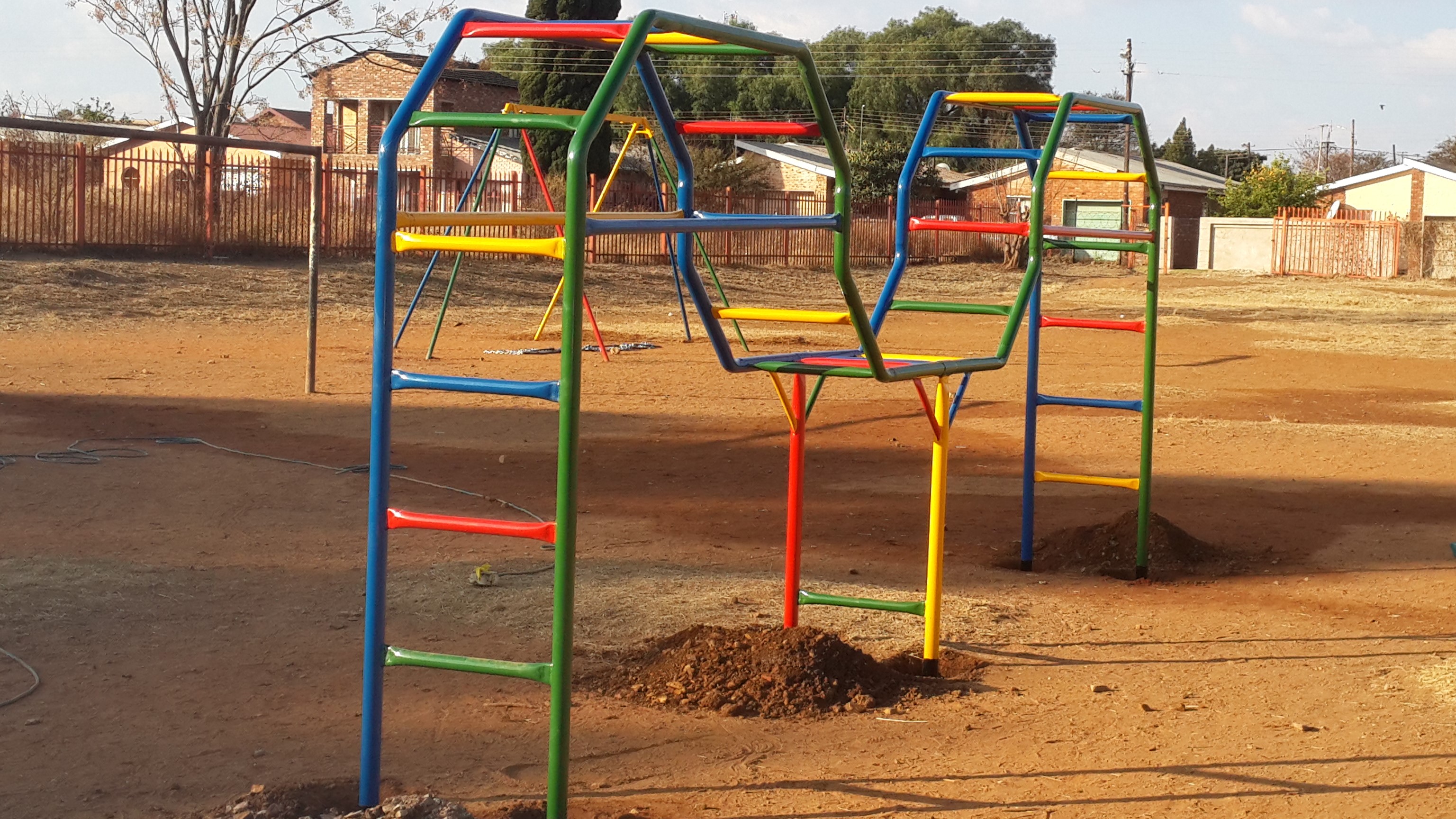 Contact Person: Anita 078 229 9020 anitafeuth@webmail.co.za